It's always a pleasure to work with you. On a professional, as well as on a personal level. Especially with a long series of documentaries, as was the case in our last project, it is very important for the work to be fun and that everyone puts all of their effort into it – and be it during the hunt for the last pronunciation 'monsters', hidden in the text. Thank you, for lending us your voice to give 'Geheimnisse der digitalen Revolution' (Secrets of the Digital Revolution) the right ring. Hopefully until soon, in the next project.
Kind regards, Michael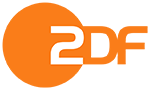 Dr. Michael Gries
ZDF, editorial office 'Zeitgeschehen'

Working with Petra Konradi is always uncomplicated and professional. Even if she is on the Canary Islands, we can count on a timely delivery of the recordings, thanks to her local partner studio there.


Christoph Assauer
Endemol Shine Beyond Germany GmbH, Executive Producer
We, at NGLOW Film have worked with Petra for the first time in June 2016. The communication before the recordings as well as the recording sessions were top notch. Petra's work is very professional and conscientious: everything was perfectly organized and there were no technical problems, even though she was put through via SLP from Fuerteventura to our studio in Munich. Let's do it again!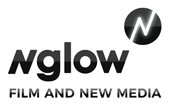 Bastian Ott
NGLOW FILM AND NEW MEDIA GmbH & Co. KG, Producer

Our team at rain productions has produced recordings with Petra Konradi via the Gunoaa Studio on Fuerteventura numerous times. The quality of her work convinced us immediately. The transferred files neatly fit into our local recordings. The communication with Petra and the technician Günter Kauwertz were very easy and that's why we're happy to continue working with our friendly colleagues on Fuerteventura in the future.


Lukas Bachmann
rain productions GmbH & Co. KG, project manager
The cooperation with Petra Konradi is great. It's just fun and the results are there.


Denise Prüfer
Gruppe 5 Filmproduktion GmbH, Production
It's always great, when voice over artists are as flexible as Petra Konradi. It's no big deal to do a recording with her while she's on the island. Everything was technically impeccable and the organization beforehand was very easy.


Vanessa Dankers
Loft Tonstudios GmbH, Producing
We, at Joker Productions, appreciate Petra Konradi's voice. It is unusual and genuine. Petra works fast, on time and is dependable. We recorded a 45 minute-piece with her for prime time viewing on ProSieben. At times Petra was in our studio in Germany, at other times, she was put through from Fuerteventura. The sound quality there is of top quality. The sound technician there is definitely right on the job! And as a plus you get to view sunny pictures via Skype if you want to. We're looking forward to the next recordings with her!
'Absolutely, we can do that but I'm on Fuerteventura', said Petra Konradi when I called her. I didn't know her back then and thought: Now that's going to be complicated! But only two minutes later she had sent me a sample voice file via her phone. I wanted to know, whether she would fit the previewed 'roles' of the SWR format 'Die Aufspürerin – Folge: Wo ist John Dyle'.
She fit perfectly! On the next day, she sat in the recording studio of an emigrated German sound engineer and we could meet via Skype. The texts that I had weren't of the sort that you could just read out the first time around. It was about a voice over for several (English-speaking) characters. To pick the right mood, the right personality was a challenge – but Petra Konradi was as professional and highly motivated, as was the technician, and so the session was highly effective. I had the finished file on my computer a few moments later – in top quality. And the price was right. No matter, whether is it Fuerteventura or Frankfurt.


Thomas Diehl
Nanook Pictures Film & TV Prod. GbR, Producer

Petra Konradi's voice is unusual and unique. She works fast, is on time and is reliable. Even with her partner studio on the Canary Islands we've made nothing but great experiences. We at livelive (studios) are looking forward to our next recording with her.


Denis Bergemann
Agentur Bergemann & Willer GbR, Sprecherdatei (voice over file) livelive
Welcome! My name is Petra Konradi. I am a professional voice-over artist. You might know my voice from television. But I am also a voice-over for corporate communication and of course for your image film!Maybe you have heard me in Galileo, maybe in the big Doku-Event, Saturdays, on VOX or in the well-known business journal Plusminus on WDR. Or in the latest ZDF documentaries, on arte, RTL or on SWR.
At the end of this text, you can see which projects I am currently lending my voice to.
But now, let's focus on your film. Your image film, that will help to further establish your product on the market. Your film deserves a voice that can advance it even further. I will lend my voice to your corporate communication.

Educational films become more understandable and suddenly, learning is fun. Image films become more meaningful. Are you looking for more emotion, less frills or instead, prefer a more 'matter-of-fact' style? No problem. You decide what your film needs. Because language is the connecting link between seeing and understanding.

Our language offers endless possibilities to reach people, to draw interest, to deliver messages – and to create trust. And only if we're successful in doing so, we are heard and understood. This is what it's all about, when looking for a voice for your film. You need a voice-over artist that can adapt to your product individually, who can hit the right mood and who helps to improve your creation just a little more.
Your product is complex – I will explain it. Your services are extensive – I will condense. I will get to the heart of complicated matters so that absolutely everyone will understand them. I can do complicated – simple. I can do extensive – precise. I can do in a rush – relaxed. I can do nice – and super friendly. I can always do competent.
I am happy to give you a non-binding consultation, free-of-charge! After all, we're simply shaping sound, but it is the way we do it, that defines success.
Petra Konradi – more than a voice.
Thank you for the friendly support in the production of my image film:
DLR – Deutsches Zentrum für Luft- und Raumfahrt, Düsseldorf Airport, ESA European Space Agency, Eurowings GmbH, Fiedler Reinigungstechnik, Rheinfighters Köln, Sturm Boxing Team, camera operator: Jens Schade Cameleon Film, editor: Christian Böttger racoon films GmbH & Co. KG, sound: Simon Beckmerhagen, graphic design: Dirk Gorsic Graphics & Motion Design, sound editing: Joachim Kopka, music: Wilhelm Dukart
You can find a wide array of my work under the menu item 'audio samples'. I'm looking forward to your feedback!
If you would like to know when you can hear my voice on television, please find the latest broadcasting dates below. In most cases, I will speak the commentary of the film and thereby lead the viewer through the program.
Petra Konradi speaks…
alle Trailer des ARD Morgenmagazins `Moma`
09. Juni – ARD – Geburtstagsshow für Jürgen von der Lippe – 20.15 Uhr
22. Mai – ZDFzeit – Wo lebt es sich am besten? Der große Deutschland-Check – Start: 20.15 Uhr
15. April – Abenteuer Leben – Kabel1 – Start: 17.45 Uhr
27. Februar – Verleihung des KAUS Medienpreises – in der Hauptstadtrepräsentanz der Telekom, Berlin
18. November 
– VOX – Die grosse Samstags-Dokumentation – Die Kelly Family – Das Leben einer berühmten Familie – Start: 20.15 Uhr
Anlässlich des großen Comebacks der Kelly Family widmen wir der Familie eine ganz besondere Dokumentation: Die Sendung zeigt die Kelly Family bei ihrem restlos ausverkauften Comeback-Konzert und bei den ersten gemeinsamen Plattenaufnahmen nach 17 Jahren. Darüber hinaus gewährt die Familie persönliche Einblicke in ihr Leben und öffnet exklusiv das ganz private Familienarchiv.
21. November – ZDFzeit – Früher war alles besser! Oder? – Dokumentation über die gute alte Zeit – Start: 20.15 Uhr
Sehnsucht Nostalgie: Sie hebt die Stimmung und vermittelt das wohlige Gefühl, dass die gute alte Zeit vielleicht doch noch nicht ganz vorbei ist. Wird in nostalgischer Stimmung die Vergangenheit einfach nur schön geredet? Die "ZDFzeit"-Dokumentation "Früher war alles besser! Oder?" blickt in "die gute alte Zeit" und vergleicht die Lebensgefühle früherer Jahrzehnte mit heute.
14. Februar  – ZDFinfo – Die Science Checker – Start: 20.15 und 21.00 Uhr
Folgen: "Flüssige Phänomene": Mittwoch, 14. Februar 2017, 20.15 Uhr
"Rätsel der Geschwindigkeit": Mittwoch, 14. Februar 2017, 21.00 Uhr
Inhalt: Aufregend, wild und unerklärlich: Die Welt  steckt voller Abenteuer, Gefahren und rätselhafter Phänomene. Doch mit dem Blick der Wissenschaft bleibt nichts unerklärlich – höchstens unerforscht. Wo die meisten nur staunen, fängt für Physiker, Chemiker und Biologen der Spaß erst richtig an.
Jana, Achim, Mira und Leon sind die "Science-Checker": Die Forscher, Faktenprüfer und Freunde suchen im Internet nach spektakulären Videoclips und erstaunlichen Kuriositäten und erklären, was es damit auf sich hat. Einfach und verständlich, aber immer wissenschaftlich fundiert. Ob wahnwitziges Experiment oder unglaublicher Stunt – für die Science-Checker gilt: Je unwahrscheinlicher etwas erscheint, desto spannender ist die Wahrheit dahinter. Und umso genauer muss man hinschauen.
Ob im Labor oder draußen vor Ort – bei der Erklärung und Erforschung teils unglaublicher Phänomene gehen die vier jungen Wissenschaftler mit Köpfchen und vollem Körpereinsatz zur Sache. Denn für die Science-Checker findet Wissenschaft nicht in Büchern, sondern im wahren Leben statt.
09. Januar – WDR – Quarks & Co Kampf gegen die Kilos – wie endlich die gute Figur gelingt – Start: 20.15 Uhr
Es ist der klassische Vorsatz zum Jahresanfang: Ab sofort besser auf die Ernährung zu achten, mehr Sport zu treiben und abzunehmen. Doch schon nach kürzester Zeit sind die guten Vorsätze über Bord geworfen. Woran liegt das – und wie kommt man dagegen an?
Wer sich beim Abnehmen quält, möchte vor allem Fettpolster loswerden. Aber an seine Fettreserven geht der Körper erst ganz zuletzt. Von den etwa sieben Kilogramm, die man in zwei Wochen Fasten verliert, sind nur rund eineinhalb Kilogramm Fett. Was passiert im Körper beim Fasten – und wieso ist der Jojo-Effekt nicht nur lästig, sondern auch gefährlich?
28. November 
– ZDFzeit – Mensch Macron – Aufsteiger, Reformer, Europäer – Start: 20.15 Uhr
Emmanuel Macron ist der jüngste Präsident, den Frankreich je hatte. Die Blitzkarriere des 39-Jährigen hat viele Erwartungen geweckt: die Spaltung des Landes überwinden, die Wirtschaftsprobleme lösen und Europa retten. Macron wird als Reformer gefeiert, aber auch als arroganter Aufsteiger verachtet. "ZDFzeit" zeigt den Menschen hinter dem Politiker und bietet ein vielschichtiges Bild vom "Aufsteiger, Reformer, Europäer".