It's always a pleasure to work with you. On a professional, as well as on a personal level. Especially with a long series of documentaries, as was the case in our last project, it is very important for the work to be fun and that everyone puts all of their effort into it – and be it during the hunt for the last pronunciation 'monsters', hidden in the text. Thank you, for lending us your voice to give 'Geheimnisse der digitalen Revolution' (Secrets of the Digital Revolution) the right ring. Hopefully until soon, in the next project.
Kind regards, Michael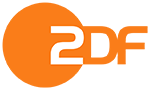 Dr. Michael Gries
ZDF, editorial office 'Zeitgeschehen'

Working with Petra Konradi is always uncomplicated and professional. Even if she is on the Canary Islands, we can count on a timely delivery of the recordings, thanks to her local partner studio there.


Christoph Assauer
Endemol Shine Beyond Germany GmbH, Executive Producer
We, at NGLOW Film have worked with Petra for the first time in June 2016. The communication before the recordings as well as the recording sessions were top notch. Petra's work is very professional and conscientious: everything was perfectly organized and there were no technical problems, even though she was put through via SLP from Fuerteventura to our studio in Munich. Let's do it again!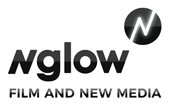 Bastian Ott
NGLOW FILM AND NEW MEDIA GmbH & Co. KG, Producer

Our team at rain productions has produced recordings with Petra Konradi via the Gunoaa Studio on Fuerteventura numerous times. The quality of her work convinced us immediately. The transferred files neatly fit into our local recordings. The communication with Petra and the technician Günter Kauwertz were very easy and that's why we're happy to continue working with our friendly colleagues on Fuerteventura in the future.


Lukas Bachmann
rain productions GmbH & Co. KG, project manager
The cooperation with Petra Konradi is great. It's just fun and the results are there.


Denise Prüfer
Gruppe 5 Filmproduktion GmbH, Production
It's always great, when voice over artists are as flexible as Petra Konradi. It's no big deal to do a recording with her while she's on the island. Everything was technically impeccable and the organization beforehand was very easy.


Vanessa Dankers
Loft Tonstudios GmbH, Producing
We, at Joker Productions, appreciate Petra Konradi's voice. It is unusual and genuine. Petra works fast, on time and is dependable. We recorded a 45 minute-piece with her for prime time viewing on ProSieben. At times Petra was in our studio in Germany, at other times, she was put through from Fuerteventura. The sound quality there is of top quality. The sound technician there is definitely right on the job! And as a plus you get to view sunny pictures via Skype if you want to. We're looking forward to the next recordings with her!
'Absolutely, we can do that but I'm on Fuerteventura', said Petra Konradi when I called her. I didn't know her back then and thought: Now that's going to be complicated! But only two minutes later she had sent me a sample voice file via her phone. I wanted to know, whether she would fit the previewed 'roles' of the SWR format 'Die Aufspürerin – Folge: Wo ist John Dyle'.
She fit perfectly! On the next day, she sat in the recording studio of an emigrated German sound engineer and we could meet via Skype. The texts that I had weren't of the sort that you could just read out the first time around. It was about a voice over for several (English-speaking) characters. To pick the right mood, the right personality was a challenge – but Petra Konradi was as professional and highly motivated, as was the technician, and so the session was highly effective. I had the finished file on my computer a few moments later – in top quality. And the price was right. No matter, whether is it Fuerteventura or Frankfurt.


Thomas Diehl
Nanook Pictures Film & TV Prod. GbR, Producer

Petra Konradi's voice is unusual and unique. She works fast, is on time and is reliable. Even with her partner studio on the Canary Islands we've made nothing but great experiences. We at livelive (studios) are looking forward to our next recording with her.


Denis Bergemann
Agentur Bergemann & Willer GbR, Sprecherdatei (voice over file) livelive